Client satisfaction is ultimately the core focus of any health and wellness brand. So, when it comes time to launch a new business, the most important thing you can do is choose an excellent name.
Don't be one of those health & wellness brands that fail to thrive because the owner underestimated the power of a business name and branding. Check out the following information that can help launch or rebrand your company by teaching you how to find the perfect brand name.
Follow These Four Simple Steps
1. Learn Your Business Inside and Out
In order to create an effective business name, you must know everything there is to know about your business. You miss out on valuable information when you don't understand what your business stands for or how it appears to customers. Take time to create a company mission, vision, purpose, and short- and long-term goals.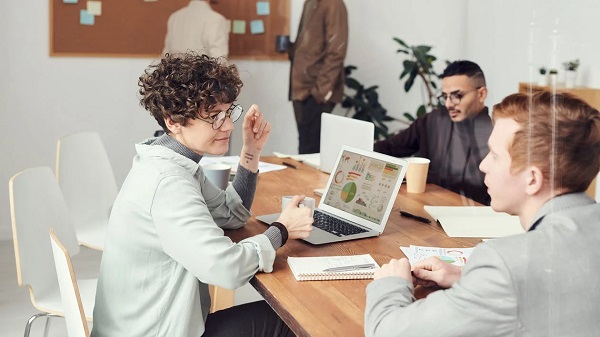 Let's say you're starting a fitness clothing brand; then you need to know which niche you'd be focusing on, the intricacies involved in sourcing quality activewear, and the brand positioning that'd be best for your business. Many entrepreneurs find that it helps to picture where you want your company to be in the future and then work backward to create a plan that will help you get there.
Another common way to solidify a business identity is to research your competitors to look for areas they're doing fine and those where they are failing. This information can be beneficial for avoiding common pitfalls in your industry.
2. Figure Out What Your Target Audience Want and Need?
Trying to find the perfect health & wellness business name without first conducting research is like trying to perform surgery when you're not a doctor.
After you take the time to understand what your business is and where it's supposed to go, you can begin considering your target audience. Knowing what your audience expects is the key to finding a great business name that will resonate with them.
For example, studies have shown that those in older age groups prefer more traditional, well-known brands. So, when creating a geriatric clinic, it wouldn't be wise to choose a new-age, hip name. Instead, keep it classic and figure out what appeals to them.
3. What are the Branding Elements of Your Business?
Understanding your company's branding elements will help you gather a clear picture of how your health & wellness brand should come across to consumers. To better understand, you should know the following items:
Value Proposition: Why should consumers value your health & wellness brand?
Mission: Do you have current or future goals to help your community?
Benefits: What do people stand to gain from doing business with you?
Brand Tone: Will your brand be traditional or modern?
Values: What consumer values does your company believe in?
Big Ideas: Are there problems your company will solve?
Emotions: What emotions do you want to awaken from consumers?
Being able to answer these questions will shape your brand and bring your business to life. After you understand your industry, clients, business, and brand identity, it's time for the fun part.
4. Brainstorm Names
There are many unique ways you can tackle the brainstorming process. Some business owners use a reliable brand name generator to find a strong brand name for their business. In contrast, other entrepreneurs find that they prefer to grab some paper or a whiteboard and then compile a team of people to help. If this is your chosen approach, be sure to write down every idea that comes your way so long as they align with your business and consumers' values.
Once you have a complete list, go ahead and sit down and narrow it down to your top 10. Once that's completed, go through and pick your favorite business name and begin validating it by getting audience feedback, doing a trademark check, finding a domain, and so on.
Launch Your Brand
In the end, the success of your business will come down to how much time and effort you put into creating it. As far as the perfect business name goes, if you follow our four simple steps above, you'll have a headstart on the path to success.



Credit : Source Post