Hi friends! Welcome to my weekly recap of training for the Vienna marathon – and life in the U.K. as an American transplant!
Monday: 5 mile run before work. Core & barre on Peloton after work.
Tuesday: Run commute to the office- 4.7 miles. Piccadilly is so quiet at 7 am!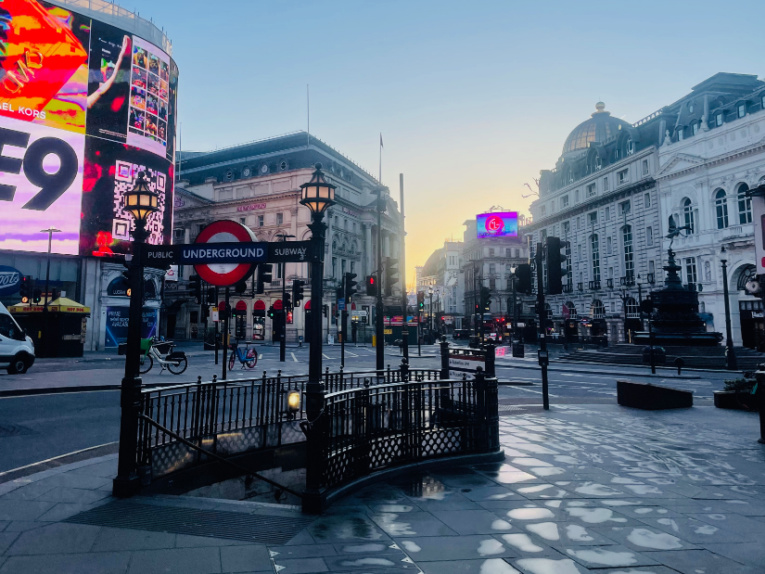 Followed the run commute with 3.3 miles with my colleague Nicole. Our firm has a corporate team for the London J.P. Morgan run in July (it's a globally popular 5.6km race.) Nicole and I are still leading a monthly office run but have decided to add a few more runs together as we approach the race!
Wednesday: Rest day from running!
Well, sort of. My colleague Katherine invited me to join her at Barry's Bootcamp. We went to the SW1 location in Belgravia for a morning class.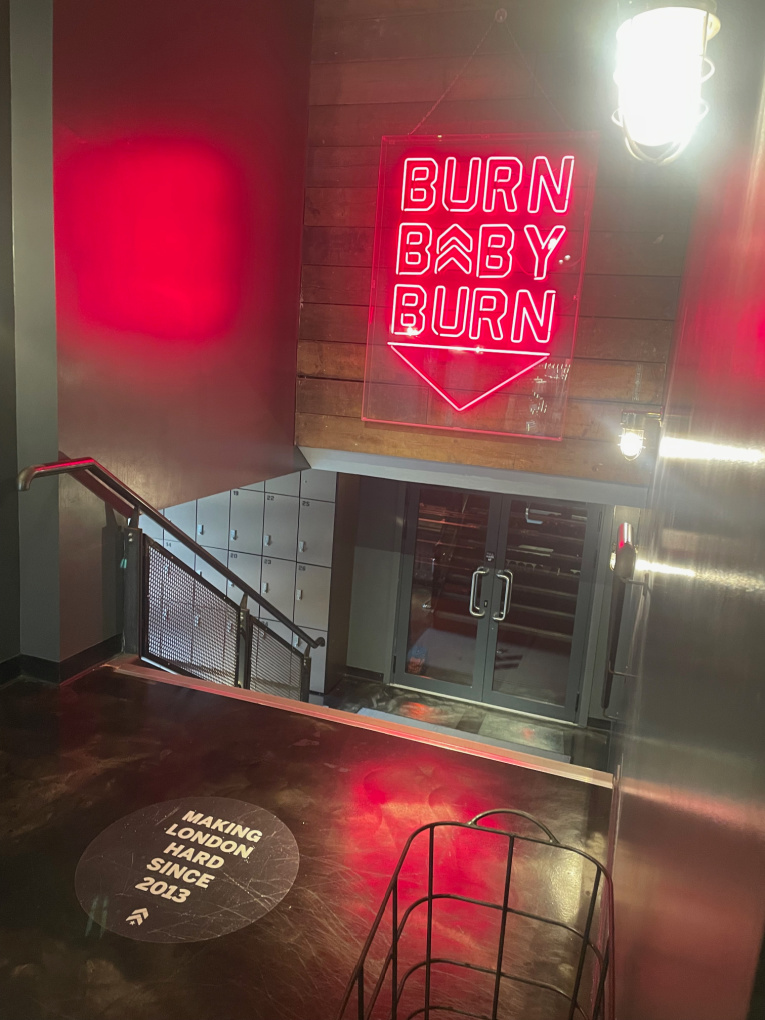 Barry's Bootcamp is a popular class that is available in many countries, so many of you have probably taken it before! If not, the general idea is that you switch between the treadmill and strength on the floor. It's a 60 min class; our particular class focused on chest/back/abs for the strength portion.
It was fun- it reminded me a lot of Orange Theory Fitness (without the rowing) or FlyFeet, a studio that I used to go to occasionally in Minneapolis.
I think the running portion was about 3 miles total, split up over the different sections. I told Katherine I join her again, but probably not until after the Vienna marathon! It was a fun change of "pace!"
Thursday: A bit of speed for Thursday! Warm-up, then 4×7 minutes at tempo with 2 min jog recoveries. 8.7 miles total.
Saw my camel friend in Regent's Park!
After work, Dustin's company hosted a public arts walking tour for their expat social group. This group hosts monthly events but generally partners aren't invited. For this one, I was, as they needed more attendees.
It was interesting as the tour was actually near MY office and it was a lot of installations that I had never noticed before. After the tour, we were invited to the agency's offices to see more art and have some wine.
(Pic from the agency's office after the tour. This piece is about deforestation in Argentina.)
Friday: Up early to do my long run before the long weekend.
I ran 7 solo, then came up and picked up Ruth for 8 together, for 15 miles total.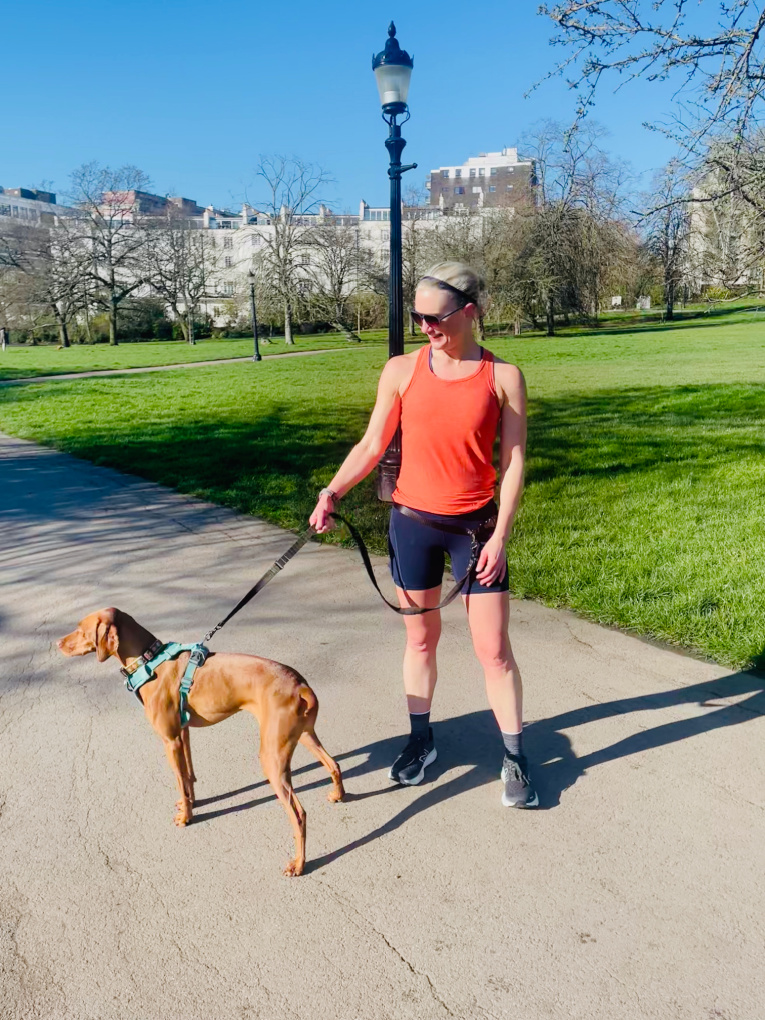 Towards the end of the miles with Ruth, I made a stop at the Heath so she could run a bit faster off-lead for a bit! She has never-ending energy, that one…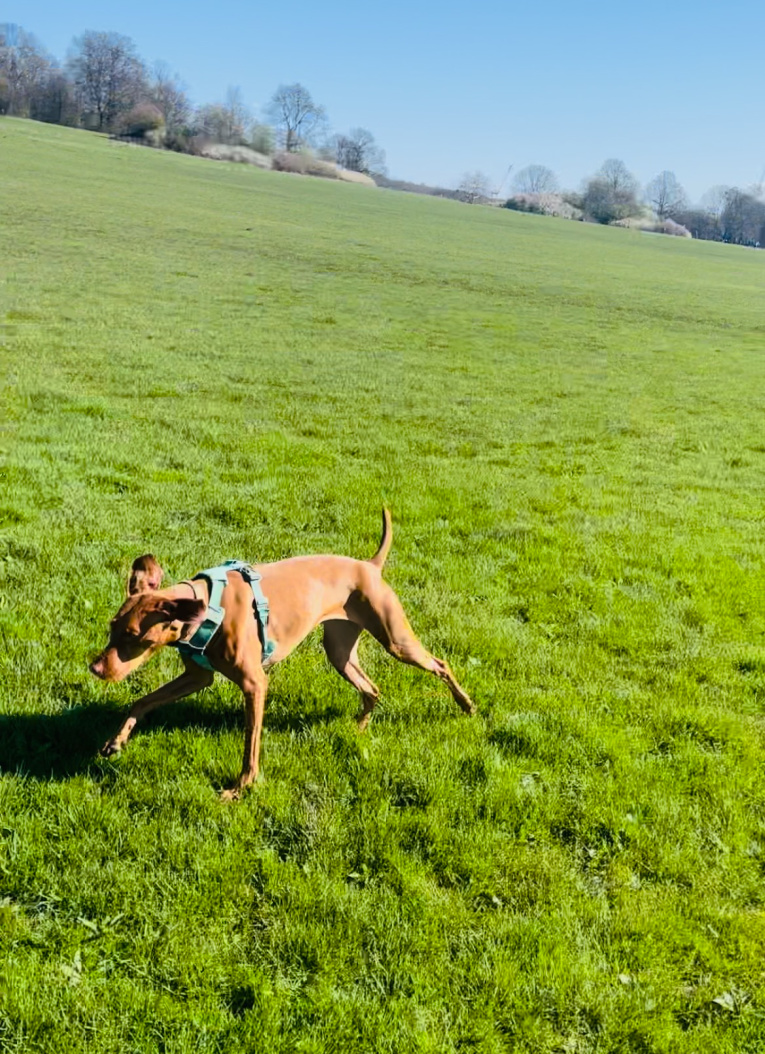 After the run, we loaded up a rental car with the dogs and our bags to make the 5 hour drive north to an area of England called tbe "Lake District."
We had rented a cute little dog-friendly Air BnB in a town called Staveley-in-Cartmel off of Lake Windermere. (Are you a Taylor Swift fan? She has a song about the Lake District on the Folklore album!)
Saturday: We had a bit of a leisurely morning over coffee before Ruth, Dustin, and I headed out for a run. We realized we had just missed the local parkrun right across the road at the Fell Foot park. Bummer!
We ended up just running the same route as the parkrun. It was more of a cross country route over grass, mud, and dirt. A beautiful morning in the English countryside!
We ended with 6 miles total and showered & got back in the car (with Matilda too!) to drive to a well-known Lake District hike called Helvellyn.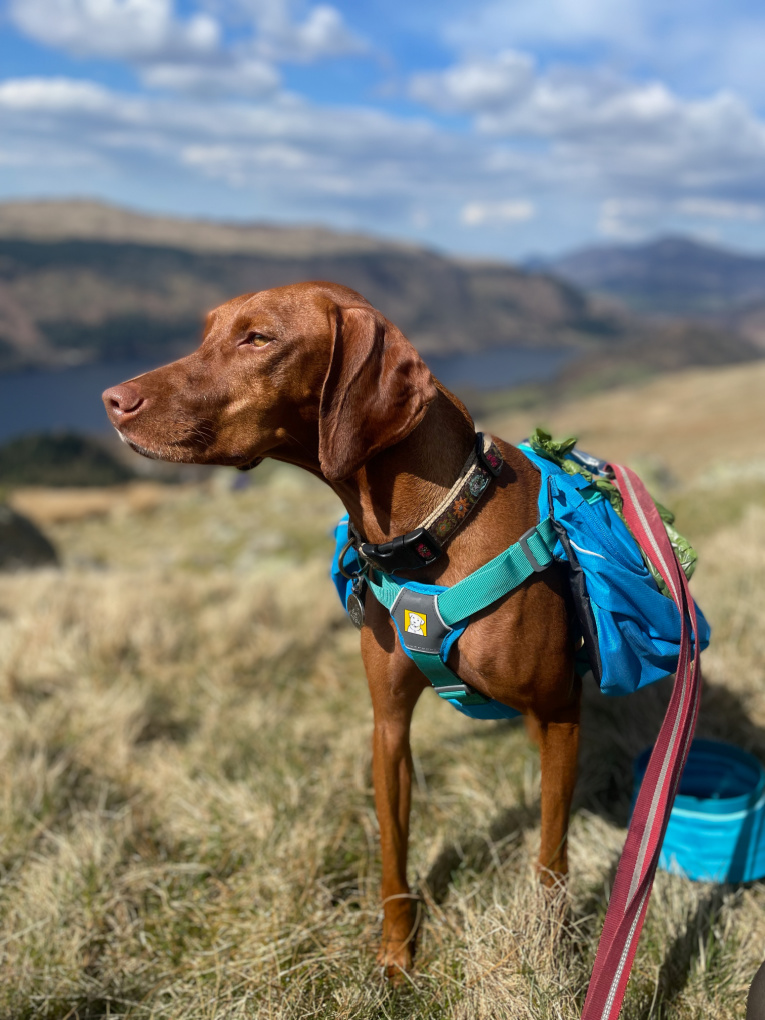 The hike to the top and back down would have been around 7 miles and it was marked as "challenging."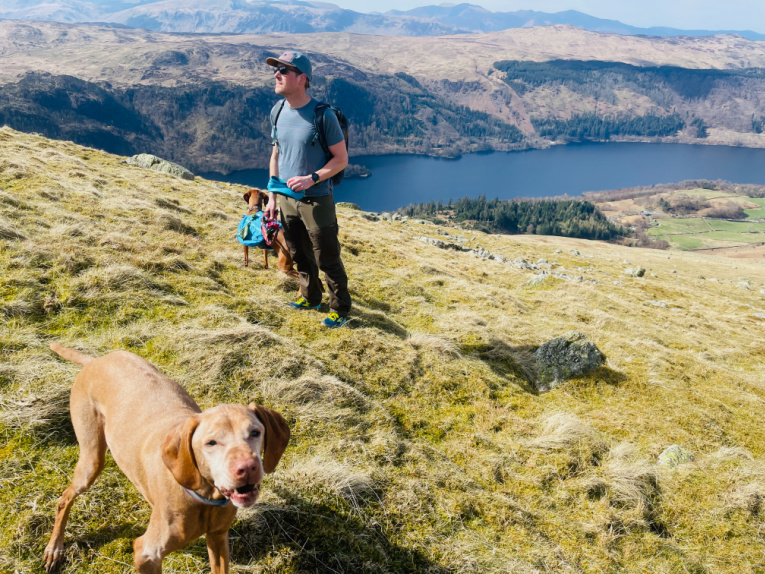 It wasn't really that tough, but we did start to get concerned about Matilda (she IS 14 years old, after all) as she seemed to be struggling a bit with the climb and the rocks, stumbling a little and out of breath. We cut it short and turned around before we reached the summit to ensure she was okay.
It was still a great hike with lovely views.
We know Matilda isn't as strong as she once was and are respectful of her limits. She's such a good girl that I do think she might try to keep up and push herself a little too hard, so we were careful not to do that.
We did a few other shorter walks/hikes in the area after lunch and fully enjoyed our time in the Lakes District, though we still have a whole day here tomorrow, (Monday is a holiday in the U.K., so we are driving back to London then.)
Sunday: I'm writing this post on Saturday night, so I'm not sure yet how far we will run tomorrow or what hikes we will do, but I will come back and update this post after the fact!
Summary: Probably about 45 miles of running, much less than the past few months, now that I'm tapering for Vienna.
That's a wrap! I'm linking up with Running on the Fly and Confessions of a Mother Runner; check out their blogs to connect with other fitness bloggers for workout ideas and inspiration!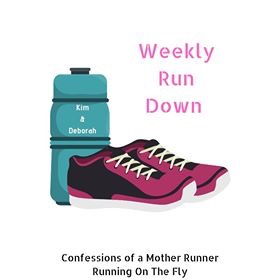 (Visited 48 time, 33 visit today)


Credit : Source Post